Welcome to Haus Sabina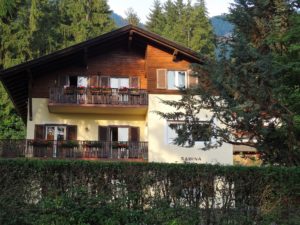 Live amidst natural beauty in the heart of Dolomites, only 20 minutes from Bolzano on a scenic highway. 
We offer two apartments. They are family friendly, equipped with kitchen and washing machines. Enjoy breath taking views from the balcony or beautiful garden. Pets welcome. Internet access available. 
These rentals are available throughout the year so you can have fun skiing in winter and enjoy golf, hiking, horse-back riding and mountain biking during the summer season.
Please contact us for booking questions via the contact form.
Yours Hilde Walder and family
Ferienhaus Sabina
Seis am Schlern